About the property
For Sale: $2,995,000
Circa 1908 Schoolhouse
Flesherton, Ontario
The FINEST Historic School House transformation in ONTARIO? This could be it!
CIRCA 1908, this Historic School House has been meticulously transformed into over 4,000 sq ft of LIVING SPACE; a 'TO THE FRAME', the historically-sensitive conversion started in 2008. All interior walls & mechanicals were removed to the support beams; retaining only the charm, character and beautiful floors. Interior walls were reinstalled HIGHLIGHTING the ORIGINAL TIMBER/BRICK support structures. All new modern mechanics, new custom-milled 12″ hardwood baseboards & re-created trim throughout. All NEW WINDOWS added for an abundance of natural light on all floors. Staircase was installed to 2nd floor – creating 900 sq ft of new living space featuring exposed support timbers & BELFRY cathedral window. Lower level was finished keeping the BRICK SUPPORT POSTS EXPOSED, and unique, square 30″x30″ PORTHOLE WINDOWS with 24″ deep sills were also added through the stone foundation adding plenty of natural light. Main floor feels like downtown boutique hotel living space – with 9ft WINDOWS, 14ft CATHEDRAL CEILINGS with ORIGINAL RESTORED TIN, OPEN-CONCEPT LIVING with Great Room that makes the Baby Grand Piano look small & exudes a modern, fresh vibe.
Walk-out to RAISED TERRACE overlooking the ESTATE-SIZE 4.2 acre property with 200'x60′ pond boasting two fountains, stone patio, irrigated gardens & grounds, secluded stone lounge patio – just to point out a few of the many property features. Paved drive leading to an oversized 26'x24′ matching brick garage and custom matching 30'x50′ steel garage hidden in the trees.
Note: the property is being SOLD WITH many INTERIOR/EXTERIOR FURNISHINGS & EQUIPMENT.
Perfectly situated 10 mins to Lake Eugenia, 20 mins to Beaver Valley Ski Club, 32mins to Blue Mtn, 35 mins to Georgian Bay, and just over an hour to the GTA and Pearson Airport.
The UNIQUE BEAUTY of this truly special property can ONLY BE FULLY APPRECIATED WITH A VISIT.
Amenities
Complete List of Amenities and Features
Video
Enjoy this feature length tour
3d Tour
Virtually tour the residence
Aerial Mapping
Zoom and pan around the property
Floor Plans
4,072 square feet spanning 3 floors
Main Floor
Lower Level
Second Floor
Main Floor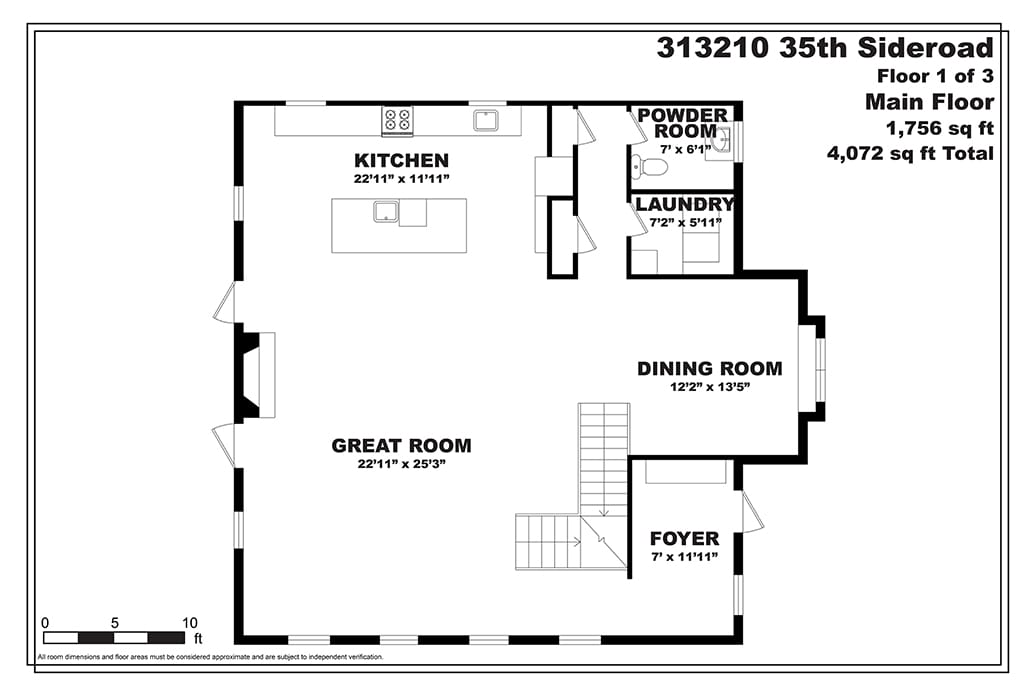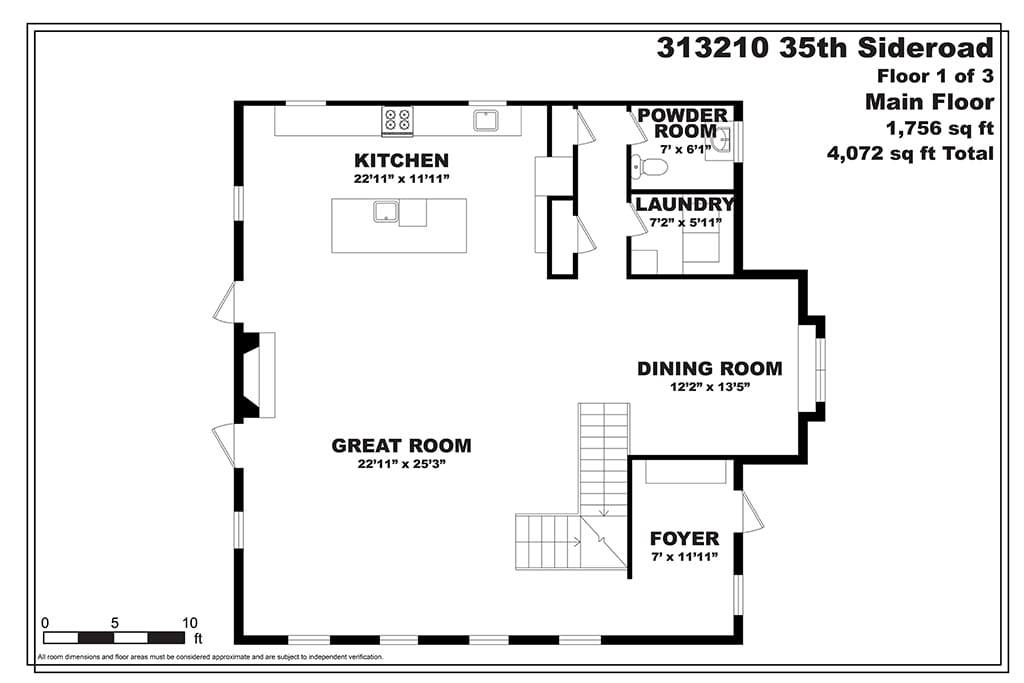 Lower Level
Second Floor
Map & Directions
Here's where this property is located
Request More Info
Get in touch with a REALTOR® today!